Thank you for your interest in volunteering at Halton Healthcare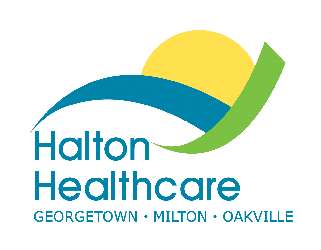 Halton Healthcare represents the blending of three well-established, community-oriented hospital facilities, Georgetown Hospital (GH), Milton District Hospital (MDH) and Oakville Trafalgar Memorial Hospital (OTMH). Volunteering at our hospitals offers rewarding and fulfilling experiences for adults and youth.

Applications will be accepted for GEORGETOWN, MILTON and OAKVILLE Hospitals from
January 1 to February 12
and
July 1 to August 12
. During these timeframes, you will find the applications below.
COVID-19 Update
Due to COVID-19, regular volunteer activity at our hospitals has been suspended. As a result, our intake of new volunteers has also been halted. We have decided to continue to receive applications as scheduled in anticipation of our future needs however we remain uncertain as to when we will resume normal volunteer activity and interviewing applicants. We appreciate your patience as we work through the complexities of this situation.